Cracow, Poland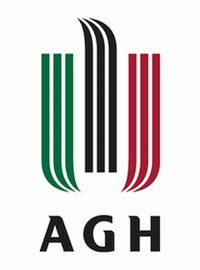 Faculty of Mining and Geoengineering
Wydział Górnictwa i Geoinżynierii
Description:

pl
The Faculty of Mining Surveying was established on 1st October, 1951, on the basis of two existing units: the Geodesy Department at the Faculty of Engineering of the AGH Polytechnic Faculties, and the Department of Mining Surveying at the Faculty of Surveying and Geology of the University. The faculty's students were educated in geodesy and cartography, the specializations covering mining surveying and engineering, and industrial geodesy. At present, the Faculty's research activities focus on the implementation of computer science in the context of spatial data processing, and on using modern metering and measurement techniques for the purpose of industrial, architectural and infrastructure stocktaking. Research activities cover the implementation of GPS technology, terrestrial and aerial laser scanners, and the application of radar interferometry. Extensive studies have also been conducted into the use of teledetective and photogrammetric methods for the purpose of monitoring the natural environment and historical buildings. In the area of environmental engineering, the research activities aim at improving the methods used in determining the quality level of all environmental components.
Faculty
Faculty may refer to:
Mining
Mining is the extraction of valuable minerals or other geological materials from the earth, usually from an orebody, lode, vein, seam, reef or placer deposit. These deposits form a mineralized package that is of economic interest to the miner.